Referenzbericht
Hedemora Energi
Two turbine plants for Sweden
Biomass
Sweden
2.5 MW
2011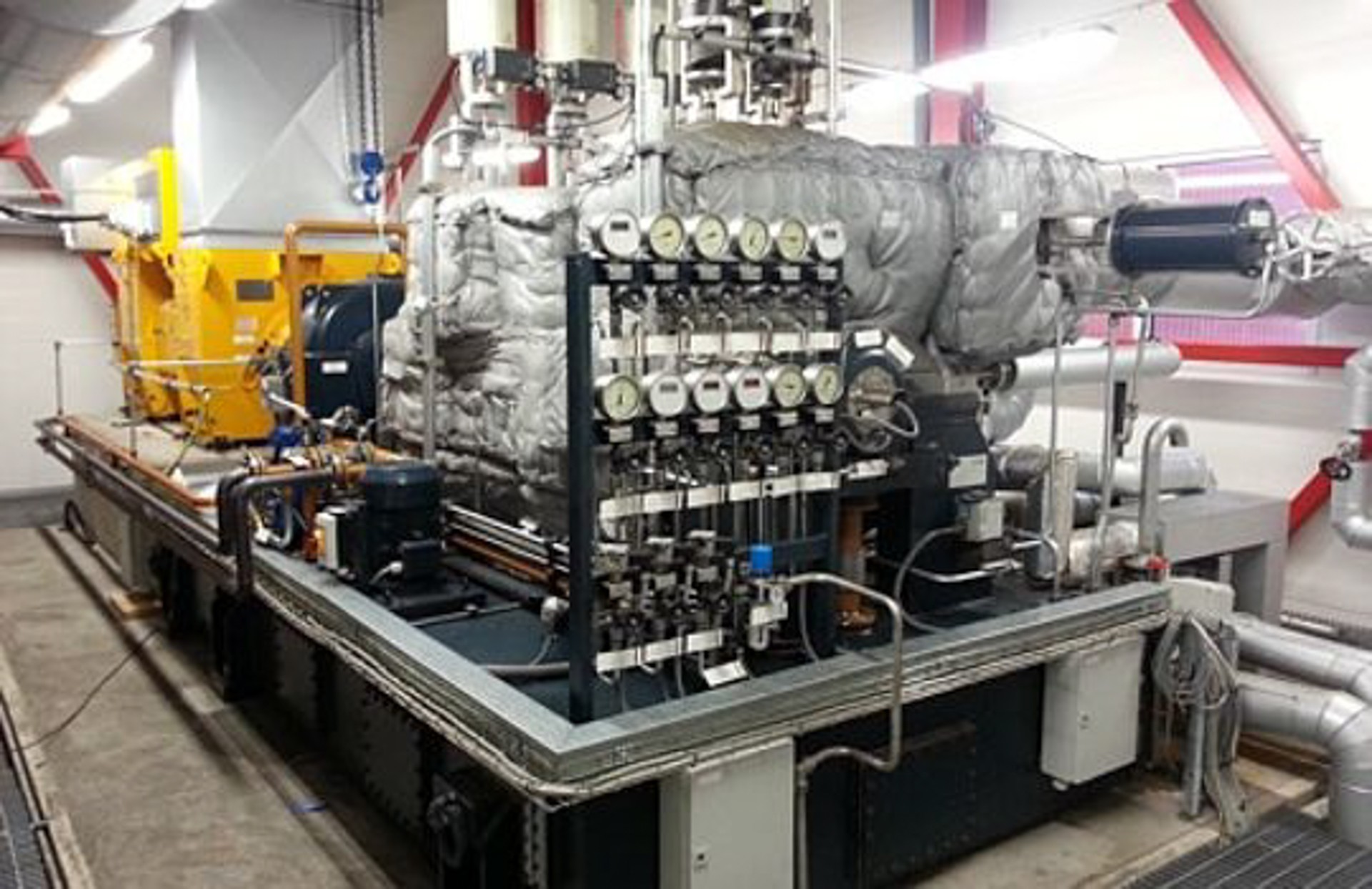 Hedemora Energi AN provides solutions in the area of waste management, the water and effluent industry and district heating. Hedemora Energi operates throughout the whole of Sweden.
Power Range:

2.5 MW

Speed:

8946 rpm

Inlet Pressure:

40 bar abs

Inlet Temperature:

400 °C

Exhaust Pressure:

1.45 bar abs
Power Range:

1.7 MW

Speed:

8948 rpm

Inlet Pressure:

40 bar abs

Inlet Temperature:

320 °C

Exhaust Pressure:

0.39 bar abs
"Throughout the project M+M did their cooperation with good spirits. In summary, the two turbine-plants M+M delivered to us 2010 has both been very good and with stable production."
Anders Engdahl, Production manager and vice president, Hedemora Energi
Das Ziel:
The contract was a public call for tenders for two turbine plants which differed only marginally in terms of power (turbine and district heating).
With our optionally offered concept of a turbine with two-stage heat condensation, by which a regulated steam extraction optimally distributes the steam to the two heat condensation chambers even under partial load, we were able to win both tenders by virtue of the better economy. After the delivery of a first turbine to Scandinavia for Norway in the previous year, this was our second of many subsequent projects that we have realised in collaboration with the company Weckmann, our marketing partner in Scandinavia.
The two turbines were installed at different locations whereby the somewhat larger is used to supply the metropolitan area of Hedemora, while the smaller plant supplies the surrounding community.
Unsere Lösung nach Maß:
Besides the turbine-generator sets our scope of supply also covered in each case the heat condensation plant, the converter station, connecting pipelines, the medium voltage system and the complete installation and commissioning of the so-called "turbine island".
The two-stage heat condenser is executed in an innovative two-chamber construction design by M+M itself. The installation concept is thus compact and space-saving.
Der Projektverlauf:
With the support of the company Weckmann, our Swedish marketing partner, a professional and successful cooperation with our customer was achieved. Both plants were installed within the planned period and commissioned.
For the first time we packaged the auxiliary systems such as evacuation for the condensation plant, condensate pump etc. ourselves and not procured these as a package from the manufacturer.
Thus we were able to deepen our know-how and adapt the plant further to the individual customer requirements.
"The delivery of 2 p.c. steam turbines to Hedemora was our (Weckman AB) first project with M+M and with very positive impression. From the first meeting with client to the final "take over", the staff from M+M was showing the client a god portion of flexibility as well listening ability."
Jihan Vinberg, Senior application engineer, Weckman AB
Aktueller Stand:
Both turbine plants have been running smoothly since commissioning in 2011 with only marginal modifications.