News
Steam Turbine for Woodpower Project
22. October 2020 in Projects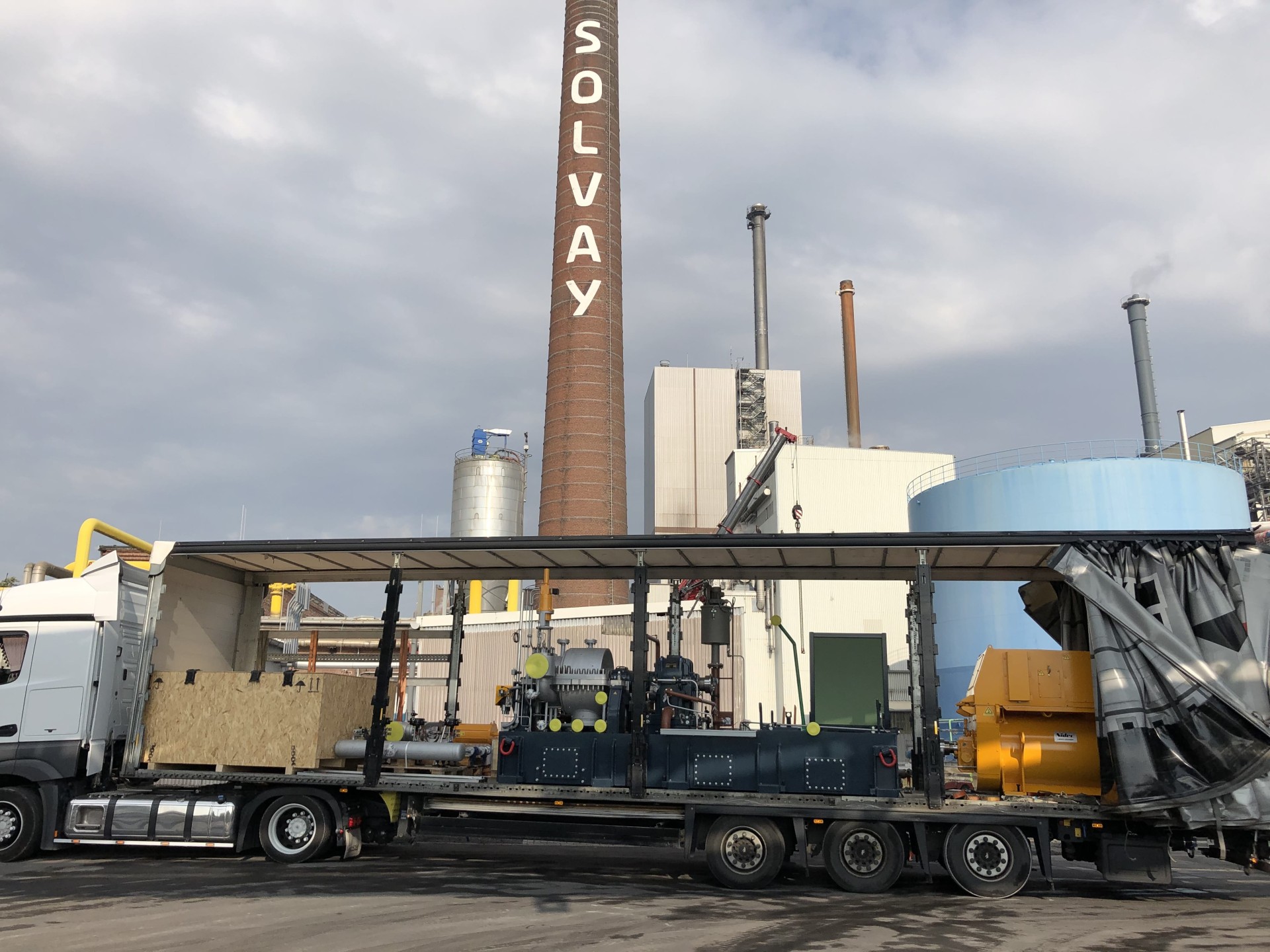 Another turbine has left our halls and made its way to our partner in Rheinberg, Germany.
The turbine is part of the Woodpower climate protection project, contributing to the generation of electricity using process steam and stands on a base frame with a steel substructure with an energetic use of 950kW and an output of 1089kW. A real deal changer!
The quick-closing valve with implemented partial lift function and the planning and implementation of a steam volume measurement for on-site installation ensure that the turbine is technically up-to-date. The limit switch from Pepperl + Fuchs furthermore replaces the previous standard pressure switch for safety circuits.
The turbine is scheduled to go into operation at the end of February 2021.
Woodpower is currently the largest climate protection project in Rheinberg and surrounding area and plans to significantly reduce the use of fossil fuels and CO2 emissions by recycling waste wood. The produced energy is supposed to cover internal requirements in order to reduce the use of external energy sources and maximize the recycling of valuable materials.
You can find more information about the Woodpower project here.