News
Climate-friendly heat generation in Kassel
27. October 2021 in Projects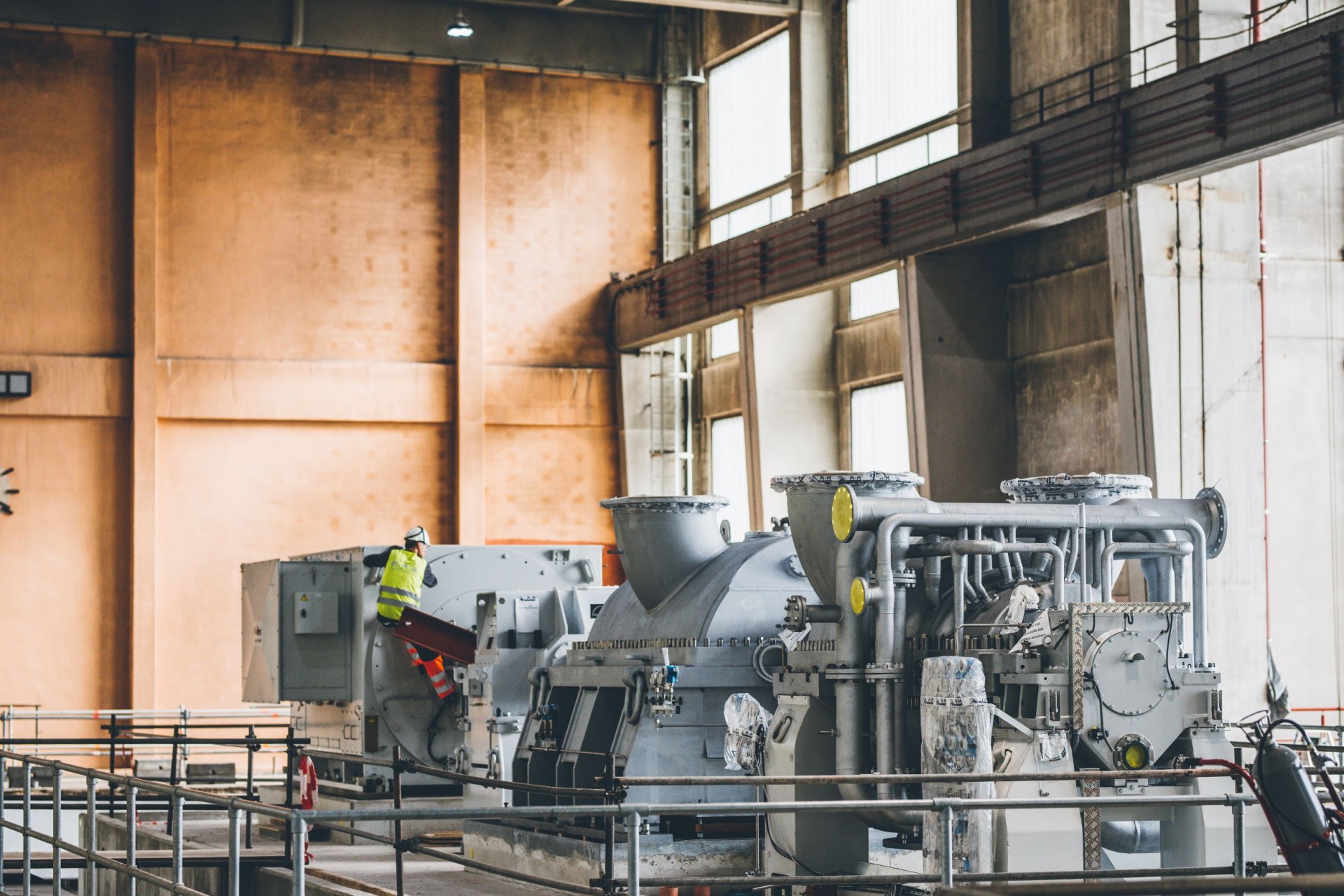 In order to achieve its planned phase-out of coal by 2025, Städtische Werke AG is modernizing its district heating power plant in Kassel. The plant is expected to become more efficient, cheaper and more climate-friendly. Our M+M turbine plays a central role in this.
By using sewage sludge and waste wood fuel, the turbine achieves a maximum electrical output of 22.2 MW and a thermal output of 41.5 MW at its peak. Our turbine consists of a high-pressure turbine with eleven stages and a low-pressure turbine with three different taps. The rotor alone weighs 4200kg and is therefore one of our largest projects in 2021.
Since it is a renewal of an existing power plant, the turbine was built into the pre-existing structure, which is why elements such as the columns for the turbine table were integrated into the engineering as best as possible.
"This is an extremely exciting project. The technical planning has to be emphasized because of the level of detail, the procedural complexity, the integration into the existing power plant and the sustainability requirement.", according to M+M project manager Bilal Tufan.
And although these incorporations create additional challenges, they go hand in hand with our goal to act as efficient and flexible as possible. The aspect of sustainable construction should always be kept in mind. Another plus point: Since the turbine can switch flexibly between electricity and heat extraction, year-round operation is made possible. The manufacturing and manufacturing process itself is accompanied by TÜV Hessen and the VGB.