News
2021 in a nutshell
20. December 2021 in News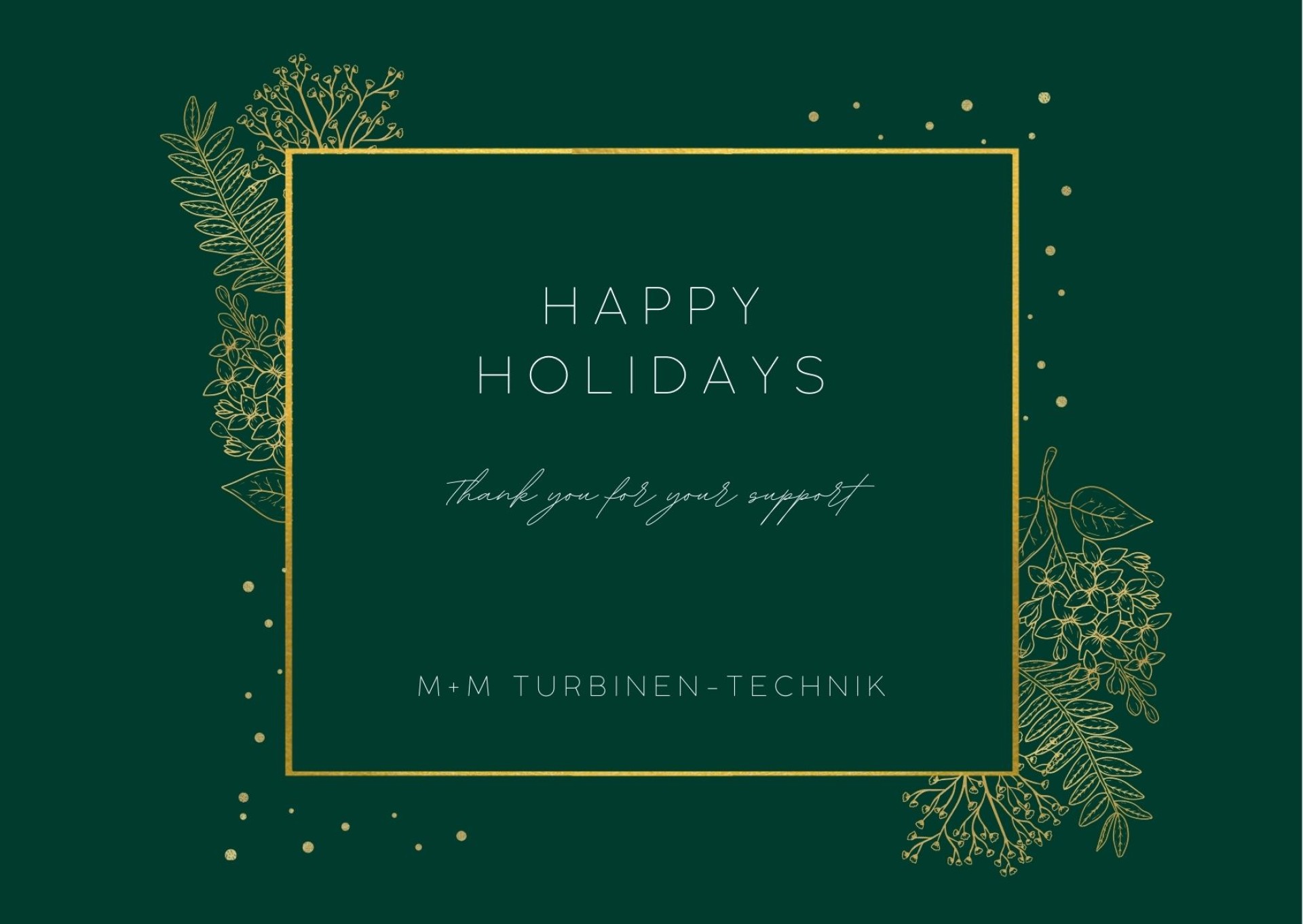 Another exiting year is coming to its end. Like many other companies, we had to deal with some Corona-related issues, like difficulties in sending out people for commissioning and service jobs, due to strict entry regulations. The general material shortage and rising material aquisition costs did not do us any favour either. But despite all of that, we managed to stay on scedule for all projects and delivered all turbines on time.
Turbine units with a total output of over 68 MW were delivered this year. We supplied turbines with an output of 1.1 MW up to the largest turbine with 22 MW.
For the first time we were able to deliver a turbine each to Belarus, Luxembourg and Ukraine. This means we can add three more countries to our export list where green M + M energy is being produced! Two of the turbines that we delivered in 2021 will be used in sewage sludge incineration plants, a relatively new area of application for steam turbines with great potential.
As for the After Service, we were able to conclude long-term maintenance contracts with many customers in order to ensure the top condition of our turbines even after delivery. This also means we are able to relieve our customers of some work at regular intervals.
In particular in the area of environmental protection, we moved it up a gear. We have been using ecosia as a search engine since September 2020 to plant trees. After 1.5 years of use, we are completely satisfied and see no reason not to support the reforestation of forests by simply changing the search engine. This year we also started making small donations to One Tree Planted on behalf of our customers (with consent of course) for each turbine we deliver, in order to support the project and to plant even more trees. Furthermore, we were able to welcome some qualified new colleagues to our team again this year.
And last but not least *attention spoiler*, our brand relaunch, which has been in the works for a long time, finally reached its final phase, so that it will be published in early 2022 including a new logo, new website and corporate book. 2022 can come!
With this in mind, M + M wishes you a Merry Christmas and a fantastic New Year.