Company
Your Expert for
steam turbines.
M+M Turbinen-Technik – The Company
Passion for Steam Turbines.
Since 1995, we have been manufacturing customised turbine solutions with utmost passion, tailored to every detail to meet your specific needs. Our company is our life's work. As an owner-run family-owned business we deeply care about the success of both our company and our customers.
In this time of energy transformation, the most effective use of electricity and heat is important. This development has prompted many companies to contact us. And at M+M Turbinen-Technik, we always look to find the optimal solution for our customers.
We do not confine ourselves to pre-packaged solutions. Instead, we approach every project with fresh eyes and try to recognize the individuality and potential of each project in order to support that with our turbine efficiently. Our turbines are not off-the-shelf products, and each plant is unique. Efficiency, professionalism, determination, and reliability – that is what you can count on with M+M Turbinen-Technik.
This is shown and has been proven by our track record with more than 150 customers worldwide.
Why Work With Us?
Tailor-Made Solutions
Each one of our turbines is unique and custom-made to match the specific requirements and preferences of our customers.
Made in Germany
We attach great importance to providing quality that comes 100 % from Germany. That applies both to our suppliers, and to our own production.
Over 25 Years of Expertise
With over 200 turbines delivered around the world, we offer our business partners a wealth of experience to find the most optimal solution.
Long-Term Business Partners and Collaborations
Our turbines are characterised by their durability and longevity, likewise our business relationships are long-term partnerships.
Sustainability
Power generated with our steam turbines contributes to a significant reduction in CO2 emissions and help support sustainable power generation for our customers.
After Sales
It goes without saying that we will remain at your side, continuing to support you after delivery and commissioning of your turbine.
Vision and Mission
The Perfect Steam Turbine for Everyone.
Every steam turbine from M+M is unique. We adapt each one to meet the customer's individual requirements, ensuring that the turbine is efficient and sustainable. In doing so, we also promote the environmentally friendly production of heat and electricity.
Through close coordination, consultation and cooperation with our customers, we ensure consistently high quality and long-term customer loyalty.
Our clients can rely on us to always be there for them, listen to their needs and to openly involve them in all processes in order to jointly implement the best possible solution.
The M+M Team
Our M+M Team is as Diverse as Our Turbines.
The essence of the excellent performance of our company is M+M's team spirit and the collaborative work that takes place on each project. Every individual is valuable and makes an important contribution to the company's success. This is reflected in the respectful and friendly way we treat each other at the company every day. We don't waste time, when it comes to working efficiently. Our team's expertise stretches across all fields. Many years of experience, combined with a transfer of knowledge through training and working together on an equal footing makes for a pleasant yet efficient working environment.
Visit us at our main office in Bad Salzuflen and get to know our team and our work.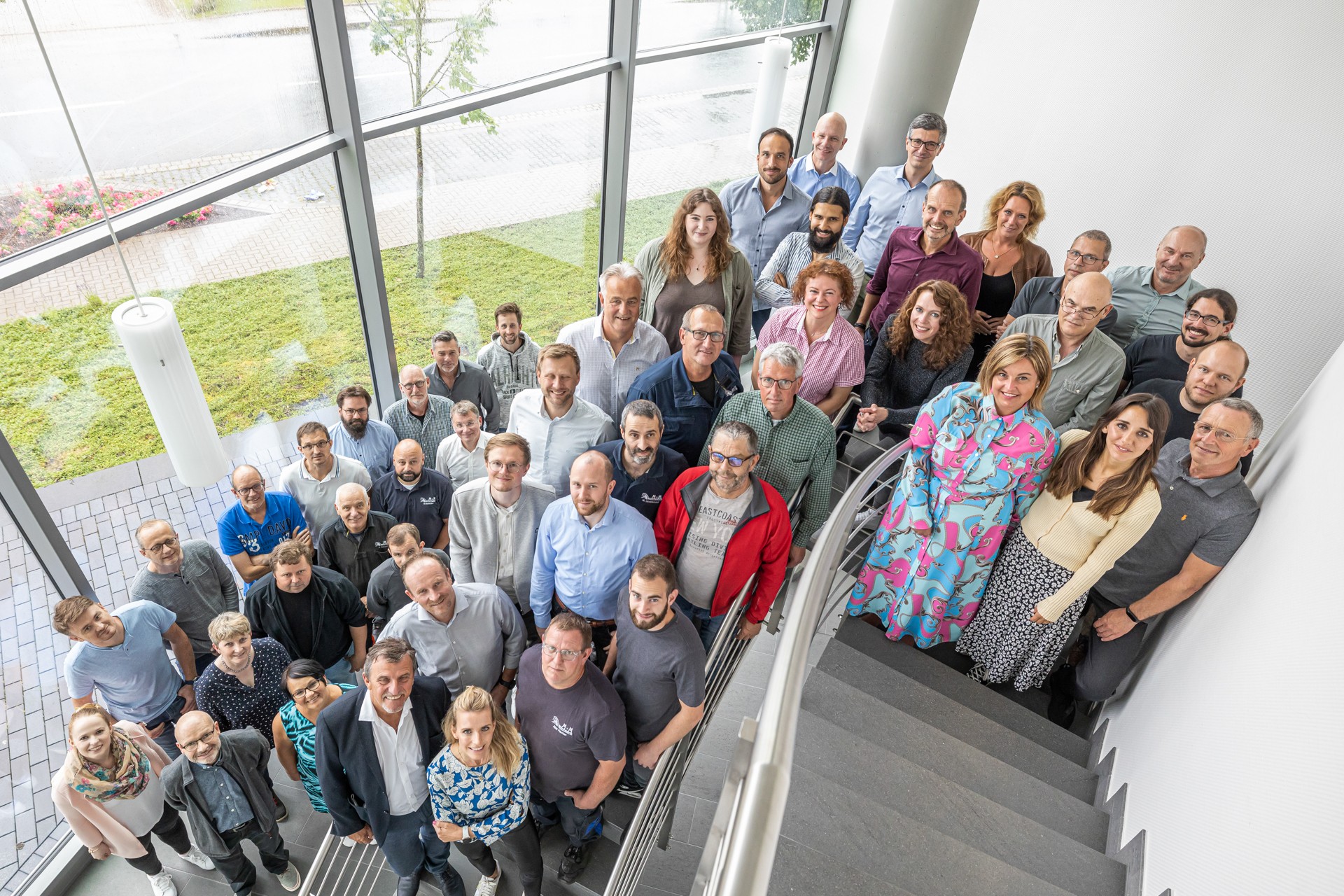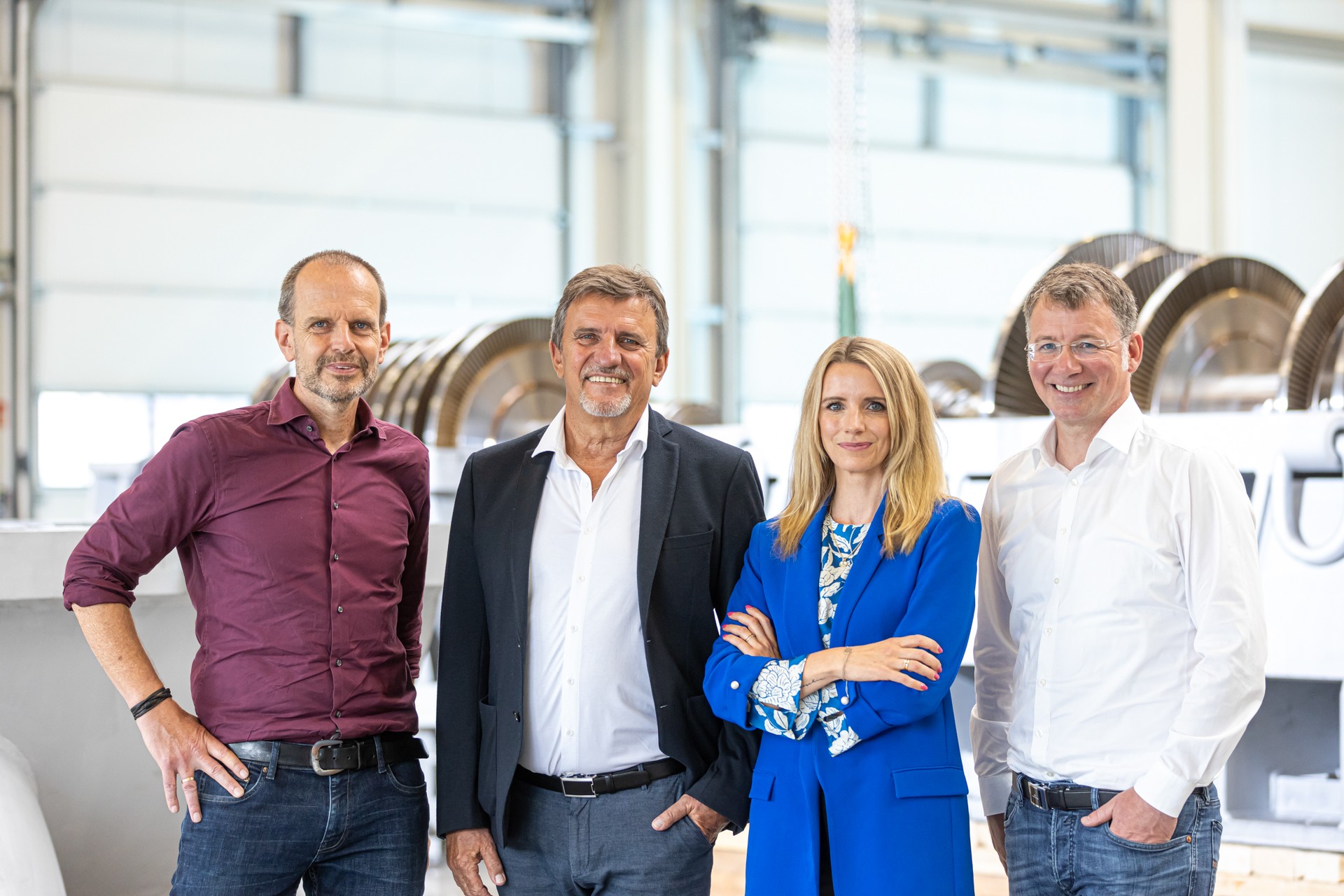 Family and Values
As a family business, we hold on to our traditions while still being open to new ideas.
By ensuring that the experiences of our past become part of the innovations of tomorrow, we are building a future for our children and grandchildren – a future that will look different from our present. We want to achieve these aims while keeping sight of our values as a family business.
Family is important within our team, too. We know how important a social life both inside and outside the company is to our employees. Only when individuals find time and space for their families and friends in their personal lives can they bring that motivation to their workplace. And we can only make outstanding products thanks to the capable skills of our employees.
Quality and Sustainability
You're in Safe Hands With Us.
We attach great importance to quality that comes 100 % from Germany. That is why we work with the best suppliers for the individual components of our customized turbines to offer our customers the best overall result. We have established relationships with most of our business partners over many years, which enables us to be responsive and flexible to meet our customer's needs.
When making our product, safety is our top priority. Our turbines are built to achieve one hundred percent of the performance that we promise while also being safe to operate. At the same time, we strive to maintain a sense of curiosity and take a fresh look at each component every time – this ensures that we stay up-to-date and flexible with changing demands.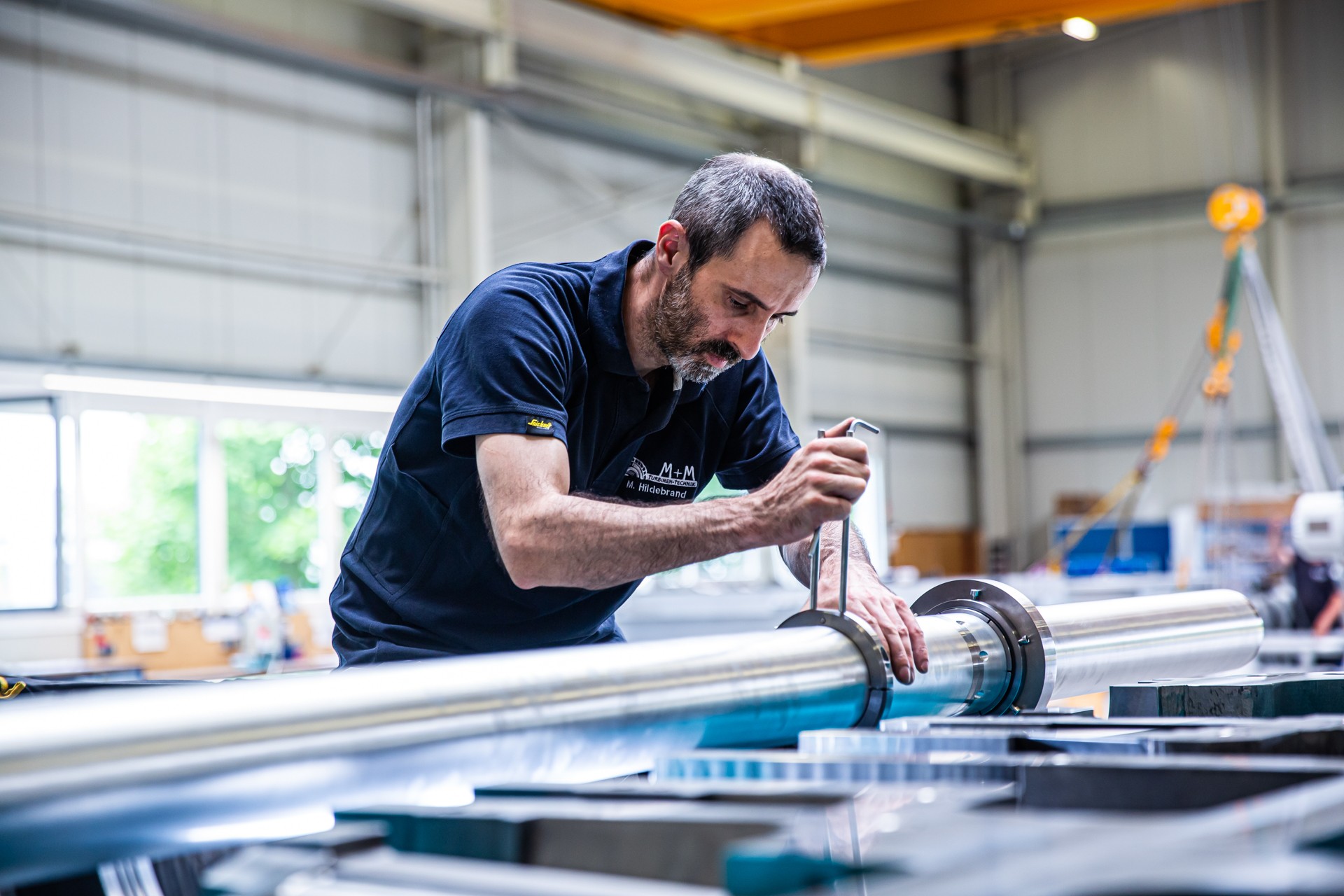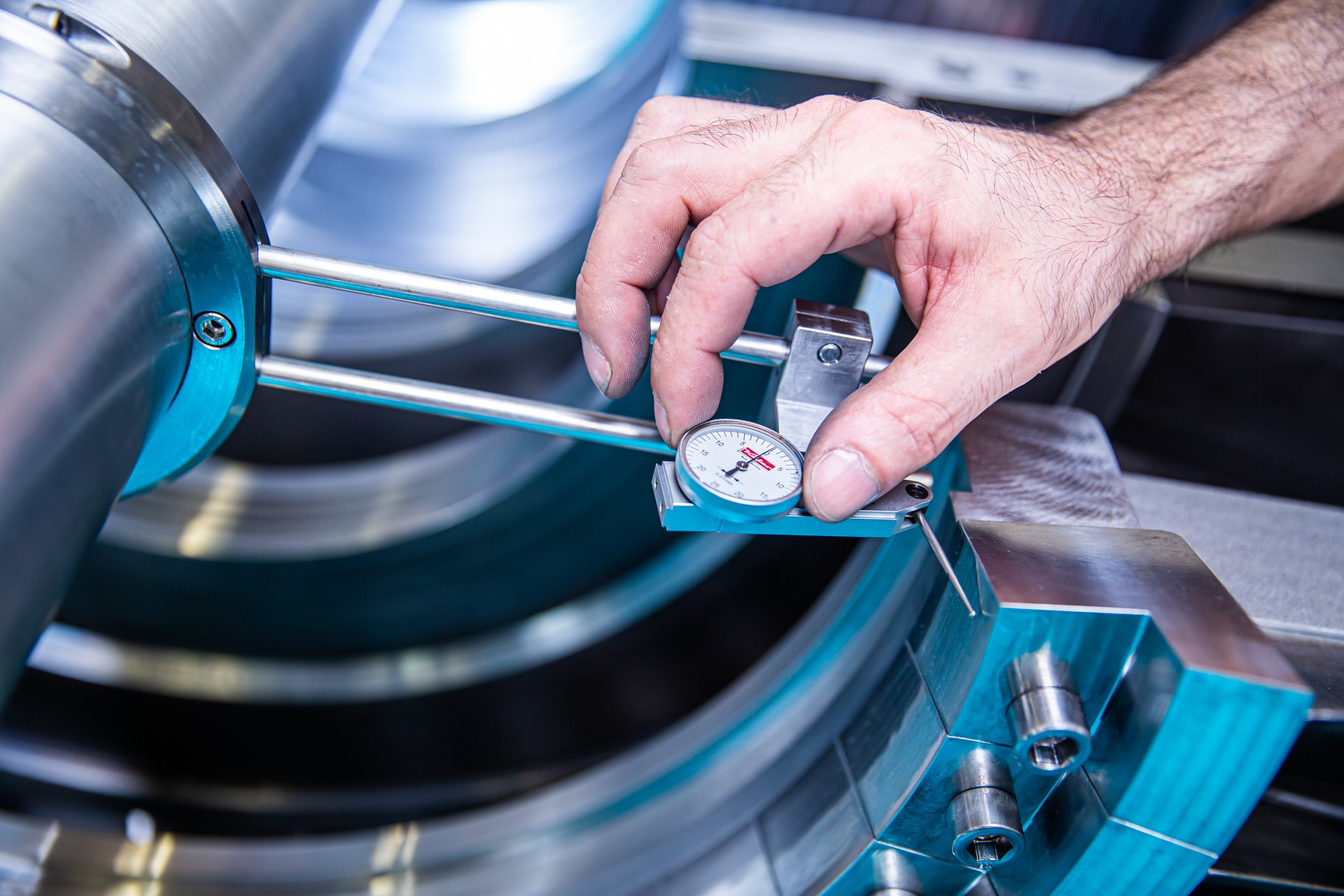 We Deliver Eco-Friendly Products for the Future
Many of our customers take their environmental footprint seriously. We are happy to help them with this by offering environmentally friendly solutions and by working safely, cleanly and responsibly. M+M is constantly on the lookout for improvements and we work "green" wherever possible.
Sustainability and fair practices start at home. Energy-saving bulbs, environmentally friendly search engines, reuse of transport materials, employer-subsidized bicycles and much more are only some of the many ways we have shown our dedication to a clean environment. We know that every industry leaves its mark on the planet. But with an environmentally conscious corporate philosophy and a product that contributes to sustainable electricity generation, we want to take this journey together with our customers and continue evolving and making progress.
We Are Certified According to: ISO 9001 and ISO 14001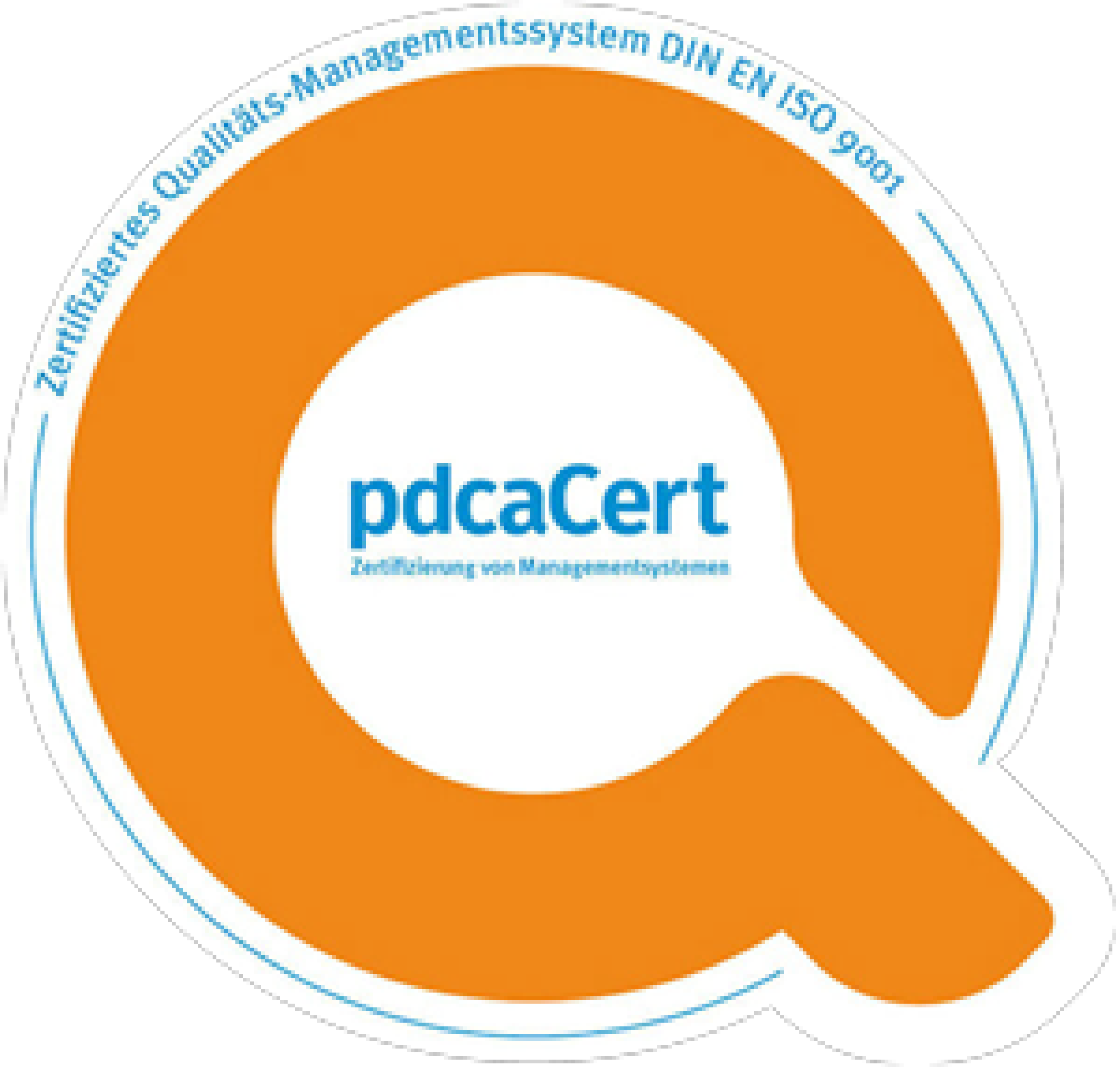 Quality Management Certification
according to DIN EN ISO 9001:2015
VIEW CERTIFICATE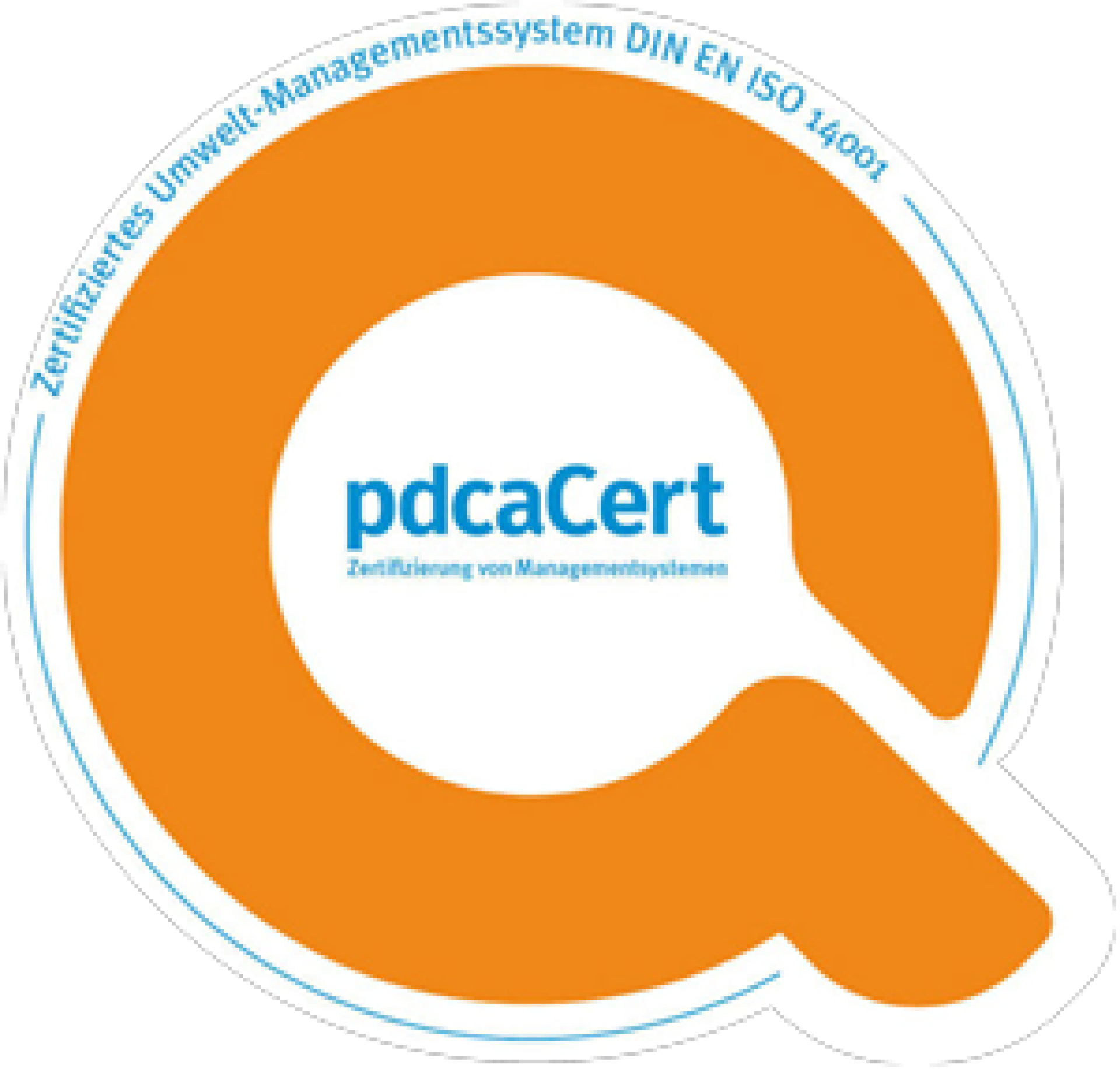 Environmental Management Certification
according to DIN EN ISO 14001:2015
VIEW CERTIFICATE
Discover More About Us...